CARE TO GET YOU HOME AS SOON AS POSSIBLE
When you need extra support recovering from an injury, surgery, or illness, count on the experienced team at Old Cheney to help you feel better. Our team of therapists, nurses, and physicians help patients achieve exceptional outcomes, and we do it in the shortest amount of time possible. We offer rehabilitation care every day of the week, up to three times per day.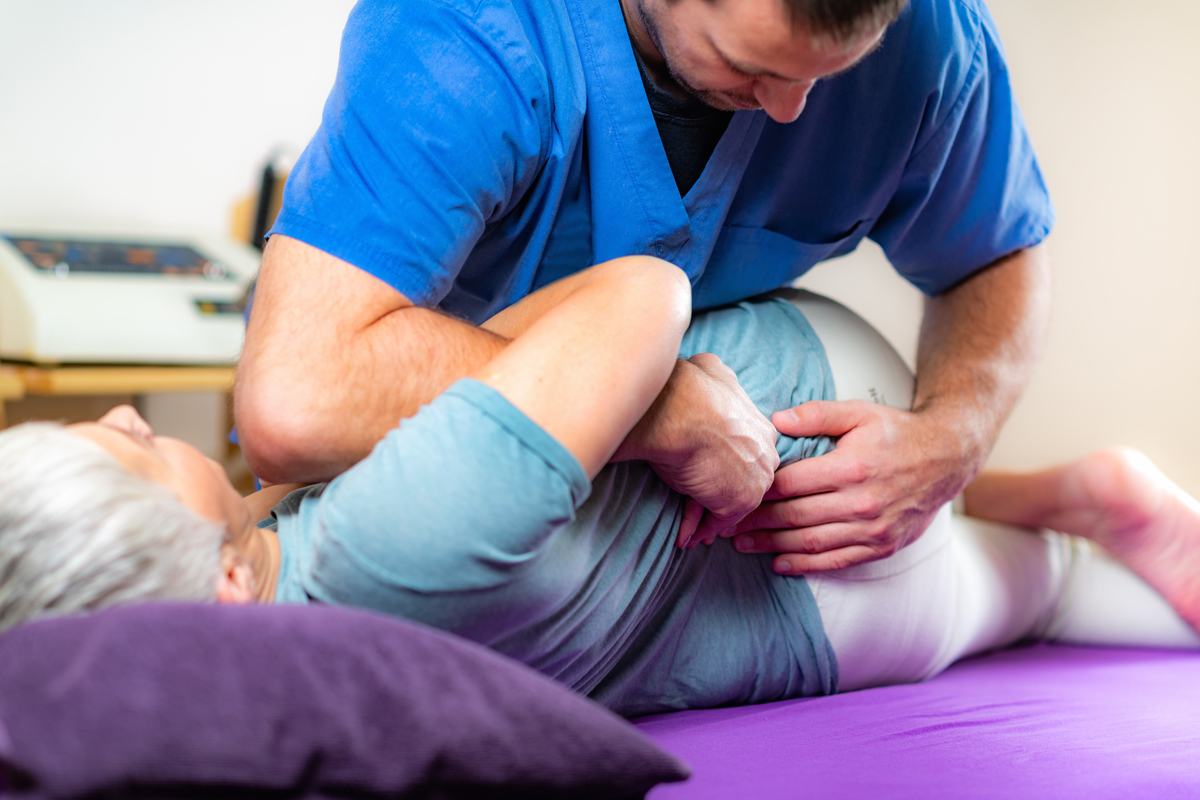 A TEAM COMMITTED TO YOUR SUCCESS
Each Old Cheney patient and their family can count on working with a consistent care team throughout their recovery. You'll have a dedicated group of physicians, nurses and therapists who will develop personalized treatment plans, help you set goals and track your daily progress. Old Cheney patients also benefit from more one-on-one time with their care teams compared to other rehabilitation centers around Nebraska and the country, so they can recover as quickly as possible.

Swipe/scroll to view table.
AVERAGE DAILY TIME SPENT WITH CARE TEAMS

 
Old Cheney

Nebraska

National

Registered Nurse

1 hour 23 minutes
44 minutes
40 minutes

Licensed Practical Nurse

1 hour 49 minutes
41 minutes
53 minutes

Nurse Aid

3 hours 36 minutes
2 hours 34 minutes
2 hours 13 minutes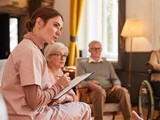 REHABILITATION TO REACH YOUR GOALS
Our skilled team of physical, occupational, and speech therapists develops outcome-oriented plans for each patient. Our goal is to help everyone at Old Cheney feel better, maximize their independence and lead a more satisfying life. Our therapists have combined 100+ years of experience. Every day, they use proven treatment methods and knowledge they've gained to help our patients reach their goals. As one of the newest rehabilitation centers in Lincoln, Old Cheney is also happy to offer our patients state-of-the-art technology to aid in their recovery.
Our physical therapists help patients improve their mobility, increase their balance, flexibility and strength, and decrease their pain. Our occupational therapists help our patients achieve more independence in their daily activities by helping them develop, recover, maintain and grow important life skills. If an illness has impacted a patient's ability to communicate, our speech therapists will help them improve their written and verbal expressions, reading, and resolve problems with voice control and swallowing.
CLINICAL CARE FOR YOUR COMPLETE RECOVERY 
Patients at Old Cheney will benefit from receiving around the clock care from our compassionate team. Often times, our patients need more than intense therapy, which is why we offer wound care, IV treatments, specialized cardiac care, pain management, stroke care, medication management and more. Our nurses also support our patients' goals and help educate patients about their recovery and ongoing needs, so they can be set up for success when they return home.